Welcome to Sweet Mitten Dreams!
We are so happy you are here. Our family decided to launch this business during the pandemic to bring joy to families and help them celebrate special occasions in a safe but adventurous way. Our handmade tents, themes, and Michigan touches, make our packages unique and memorable.
Enjoy browsing our site and if you have any questions along the way, chat with us! We have some of the best clients and cannot thank them enough for the support we have received. We feel so lucky to be a part of your moments and hope to continue to make an impact on so many lives.
Themes & Dreams,
Julie, owner of Sweet Mitten Dreams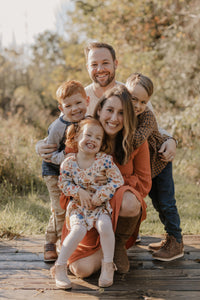 Building Memories this Holiday Season

We love being a part of your holiday traditions!
What we have to offer our clients
Sharing our Story on Local 4
Local 4 comes behind the scenes!
As a kid, I dreamt of being a news anchor and finally had my opportunity in front of the camera. Last month, we invited local 4 behind the scenes for an 18th birthday glamping set up and talked about how our business as evolved during a pandemic. Watch the interview here!
Sweet Mitten Dreams Live in the D
Sweet mitten Dreams + Hour Detroit Magazine
Sweet Mitten Dreams is featured in Hour Detroit
Two years after starting our business, we get a call asking us for our interest in being featured in one of the best known magazines in Michigan. To top it off, we are highlighted next to one of the most amazing businesses in West Michigan. Read more about it by picking up your issue of Hour Detroit!